Since 1996 we have made our customers very happy with custom and personalised products.
Our YouTube Channel
HERE
Website Builds and Maintenance.
We offer a selection of website packages for you to choose from - Which features/layout options would you like?
Only $75 per year, single payment
- after initial build costs. Everything is paid for the first year inclusive.
(this includes your domain name and hosting with SSL) We'll transfer your domain to our servers removing current hosting fees and replace with our lower rates.
We will build and configure your new website to your specs, or we offer to maintain your existing website.
PrintingREADY.com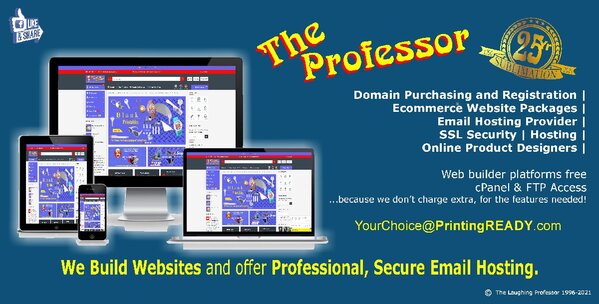 KRYLON UV-Resistant Clear Gloss Acrylic Coating
UV-Resistant Clear Gloss Acrylic Coating
for sublimation
Krylon UV-Resistant Clear Gloss Acrylic Coating
Clear Gloss 11.0 oz. - 1305
Clear finish protects surfaces from damaging UV light rays.
Permanent finish guards against fading
Non-yellowing Moisture-resistant
Dry to touch: 10 minutes
Dry to handle: 5 hours




Sublimation IS affected by Fading when in sunlight, and this UV spray coating will help prevent and extend the life span.
Heat Press Settings
Heat Press Instructions
Evenly coat one layer, leave to dry 5 hours then apply a second coat. * when dry can be presented to customer.
Stock:

In Stock

Model:

KRYLON UV-Resistant Clear Gloss Acrylic Coating

Weight:

0.10lb

Dimensions:

12.00in x 4.00in x 4.00in
Tags:
frog juice
,
krylon
,
uv
,
spray
,
lacquer
,
sun
,
protective
,
resistant
,
uv-resistant
,
clear
,
gloss
,
acrylic
,
coating
,
sublimation
,